XJ
XJ is Jaguar's pinnacle saloon car, the perfect combination of cutting-edge technology, sporting vehicle dynamics, and opulent luxury.
CO2 EMISSIONS g/km
As low as 149
FUEL ECONOMY Combined mpg (l/100km)
From 49.6 (5.7)
XJ redefines what a luxury car should be. It's a dramatic combination of beauty, luxury and power. It provides agility and delivers a refreshingly dynamic driving experience. For the passenger, the cabin is built for stretching out and relaxing.
XJ features full LED headlights and tail lights as well as InControl Touch Pro as standard, along with a range of other enhancements both inside and out.
No car looks, or feels, like XJ.
Explore XJ'S INTERIOR
Cashew Bond grain leather seats with Truffle upper facia, Ivory Morzine headlining, Satin Rosewood veneer and Truffle carpets. OFFICIALLY EXCEPTIONAL
XJ received the highest Total Quality Score in the Luxury Car segment of the 2016 Strategic Vision Inc. Total Quality ImpactTM survey. This comprehensive study measures the overall ownership experience with drivers asked to rate all aspects of their buying, owning and driving experience. It covers everything from reliability to driving excitement and vehicle loyalty. We are proud that XJ was rated 'exceptional' by the best judges of any car – the owners.
STANDARD OR LONG WHEELBASE
Standard Wheelbase (SWB) or Long Wheelbase (LWB), every XJ is the perfect environment for work or leisure. LWB models also feature over a metre of legroom and a unique 'limousine' ride with revised air suspension settings for even greater comfort.
MOVING DESIGN
XJ's assertive styling includes an imposing, upright front grille with mesh detail, powerful full LED headlights and eye-catching LED tail lights with a distinctive pinstripe graphic. XJ's powerful character is reflected in the low, wide stance and long, taut waistline.
Explore exterior
INNER CALM
Exceptionally luxurious, you'll discover a quality of craftsmanship throughout the XJ interior that sets it apart. You never just travel in XJ, you are transported to another place.
Explore Interior
POWERFUL, RESPONSIVE, SMART
Every XJ engine delivers an outstanding combination of performance, refinement and efficiency. The range offers a choice of a V6 Turbocharged diesel engine or four petrol engines. Petrol engines include the 2.0 litre 4 cylinder 240PS Turbocharged, the 3.0 litre V6 Supercharged and XJR's powerful 5.0 litre V8 550PS Supercharged. All engines feature Intelligent Stop/Start to further improve XJ's fuel efficiency and reduce CO2 emissions.
Explore Driving Experience
BEAUTY, STRENGTH & AGILITY
XJ's all-aluminium body architecture is not only strong and rigid but also extremely light. Riveted, and without a single welded joint, the 100 percent aluminium monocoque chassis and body structure makes this one of the lightest car in its class. The excellent power-to-weight ratio improves all aspects of performance and the monocoque construction offers increased rigidity for improved handling as well as excellent safety benefits.
Explore Driving Experience
THE WELL-CONNECTED CAR
Taking the idea of the connected car to another level - Jaguar's state-of-the-art InControl Touch Pro system is standard on every XJ. It features an 8" Touchscreen in the centre console and a customisable, High-Definition, 12.3" TFT instrument cluster providing user-friendly interfaces. Other innovative features include a predictive navigation system that learns your regular journeys, and a 10GB hard drive for storing your personal media.
*Market dependent
Explore In-Car Technology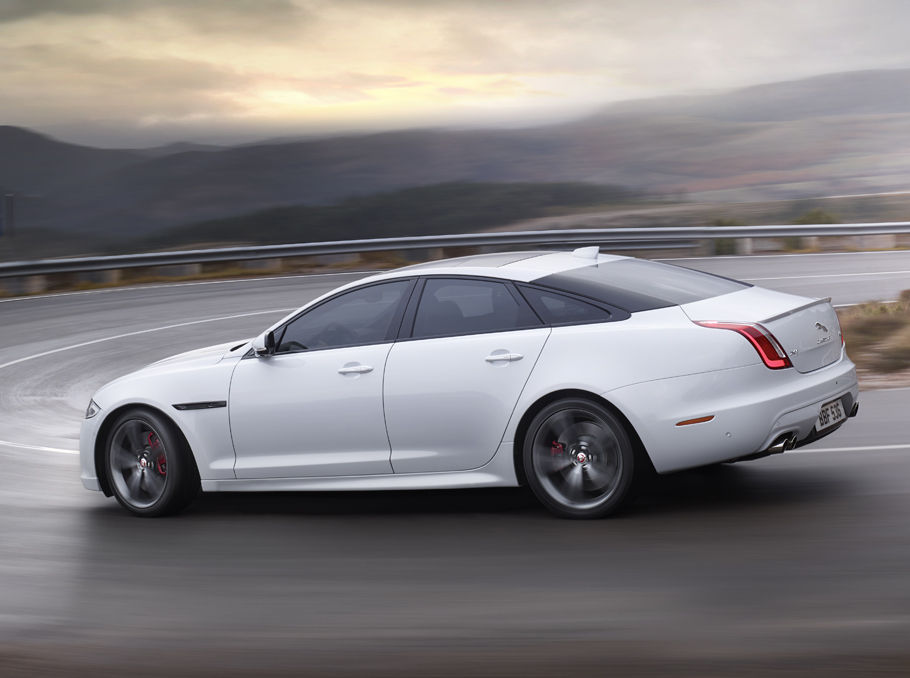 XJR PERFORMANCE AND LUXURY
XJR combines supercar performance with the highest levels of craftsmanship. From its 5.0 V8 Supercharged 550PS engine and advanced driving technologies, to the signature 'R' styling and contemporary interior, this is the ultimate expression of sporting luxury.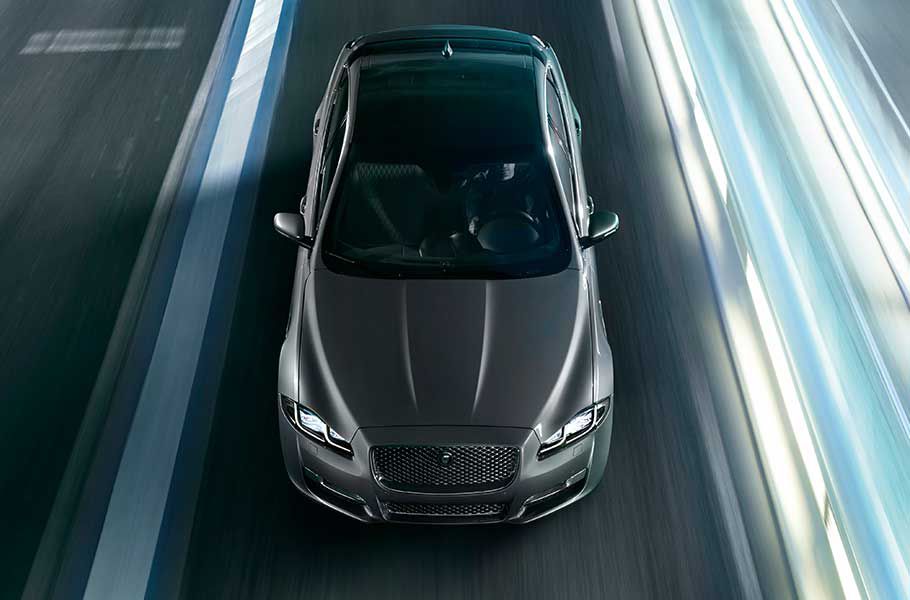 EXPLORE THE RANGE
Browse XJ's line-up and discover your perfect combinations of performance, handling and comfort.